Cafe er en praktisk reisekopp som kan brettes sammen når den ikke er i bruk. Vi kan screen printe din logo, slagord og nettside på begge sider av koppen. Med kapasitet på 395ml er Cafe et fantastisk salgsfremmende produkt for ditt neste møte, konferanse eller arrangement.
10 dagers leveransetid. På denne tiden produserer og leverer vi ordren din!
Between Friday, 27 Sep 2019 and Wednesday, 02 Oct 2019, this product has an extended lead time. Please contact us for details.
Tilgjengelig fra kun 25 enheter
Enten du er ute etter et lite eller stort antall vil våre hjelpsomme kundekonsulenter gi deg den beste servicen som mulig. Be om å få priser, utkast med din logo og ikke fungerende vareprøver. Det er ingen forpliktelser til å bestille. 
Farger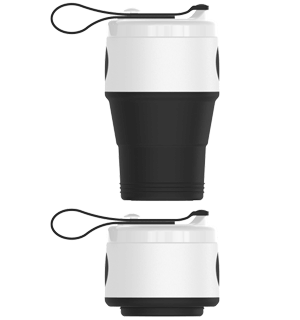 Svart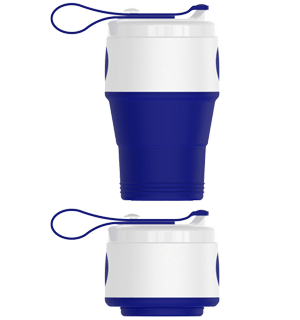 Pantone Reflex Blå C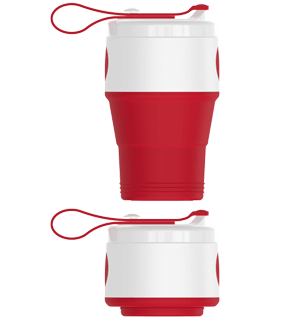 Pantone Rød 186 C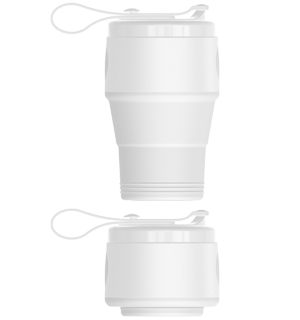 Hvit
Trykk og graveringsområde

Trykkområdet vises med

Screen Printing:
Areal fremside: 80mm X 31mm
Areal bakside: 80mm X 31mm
Screen Printing
Screen Printing
Viser at produktet kan trykkes ved hjelp av en teknikk som heter "Screen Printing", den mest etablerte metoden for trykk på objekter. Våe priser inkluderer alltid screen printing med opp til 4 farger på alle trykk områder. Logo skisser for produkter med dette symbolet skal sendes i et vektor format, f. eks .eps, .ai eller .cdr. Fonter må korrigeres slik at det ikke er noen skygger.
Egenskaper
Fantastisk trykkområde for din logo, slagord og mer


Lekasjesikkert lokk



Gjenbrukbar og miljøvennlig



Veldig populære på arrangementer og konferanser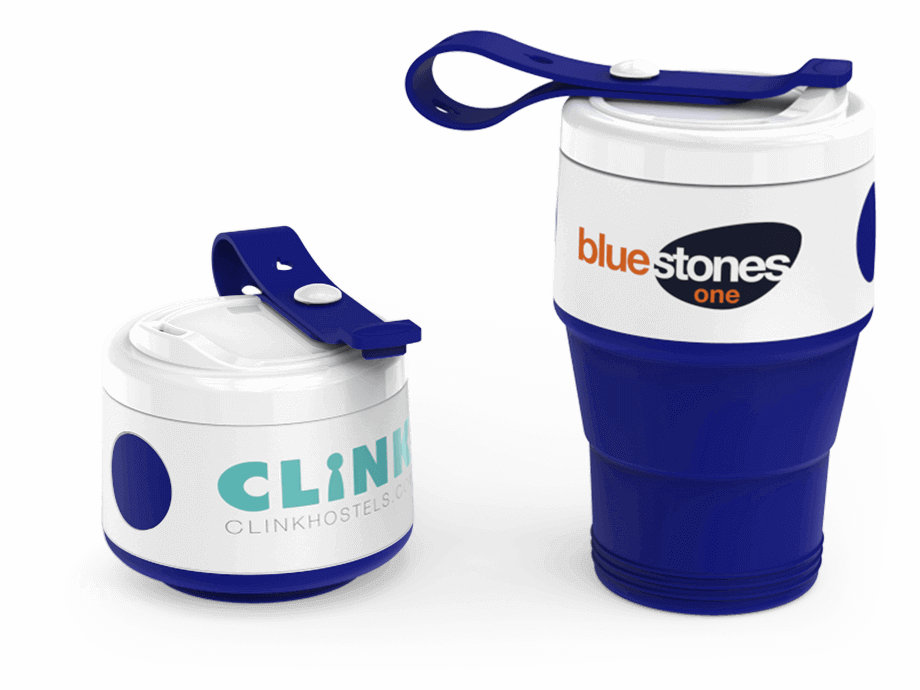 Hvordan de blir levert

Mål og vekt
Lengde: 80mm (3.15 Tommer)
Bredde: 80mm (3.15 Tommer)
Høyde: 140mm (5.51 Tommer)
Vekt: 125 gram (4.41 Ounces)
Miljø
RoHS Dette produktet oppfyller RoHS-direktivet (EU restriksjoner for risikable gjenstander)