Blogg Flashbay launches Drinkware range
Over 2.2 milliarder kopper med kaffe drikkes hver dag rundt om i verden, hvor omtrent 1 milliard blir konsumert i takeaway kopper. Dette har stor innvirkning på miljøet, noe som de fleste mennesker har blitt mer bevisst om. Det er derfor ikke rart at gjenbrukbare kaffekopper begynner å dukke opp på din lokale kafé, supermarked og nå på Flashbay.
Vi er glade for å kunngjøre lanseringen av vår nye Drinkware serie som inkluderer gjenbrukbare reisekopper og vannflasker. Alle kan merkes med din logo, slagord, nettsideadresse og mer.
La oss se nærmere på modellene i Drinkware-serien.
Café
Den 395ml store
Café reisekoppen
er tilgjengelig i sort, blå, rød eller hvit og har to store trykkområder for din logo og merkevaremelding. Når den ikke er i bruk, kan den komprimeres ned i en reisevennlig størrelse. Du kan også bruke den praktiske hanken og feste på ryggsekken.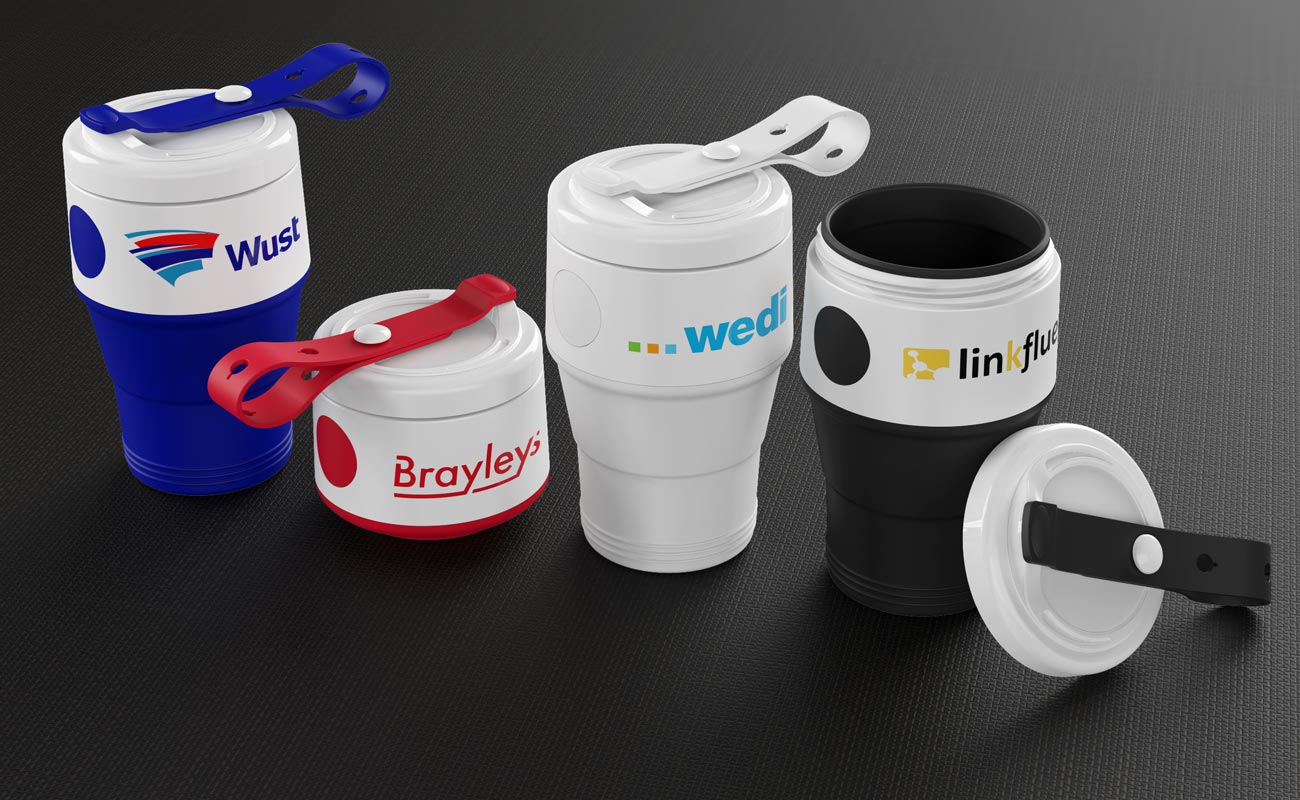 Compresso
En populær reisekopp som kan komprimeres til en hendig platelignende størrelse når den ikke er i bruk.
Compresso
kan holde opptil 275 ml varm eller kald væske og har et stort trykkområde på lokket for logoen. Tilgjengelig i svart, blått, rødt eller hvitt.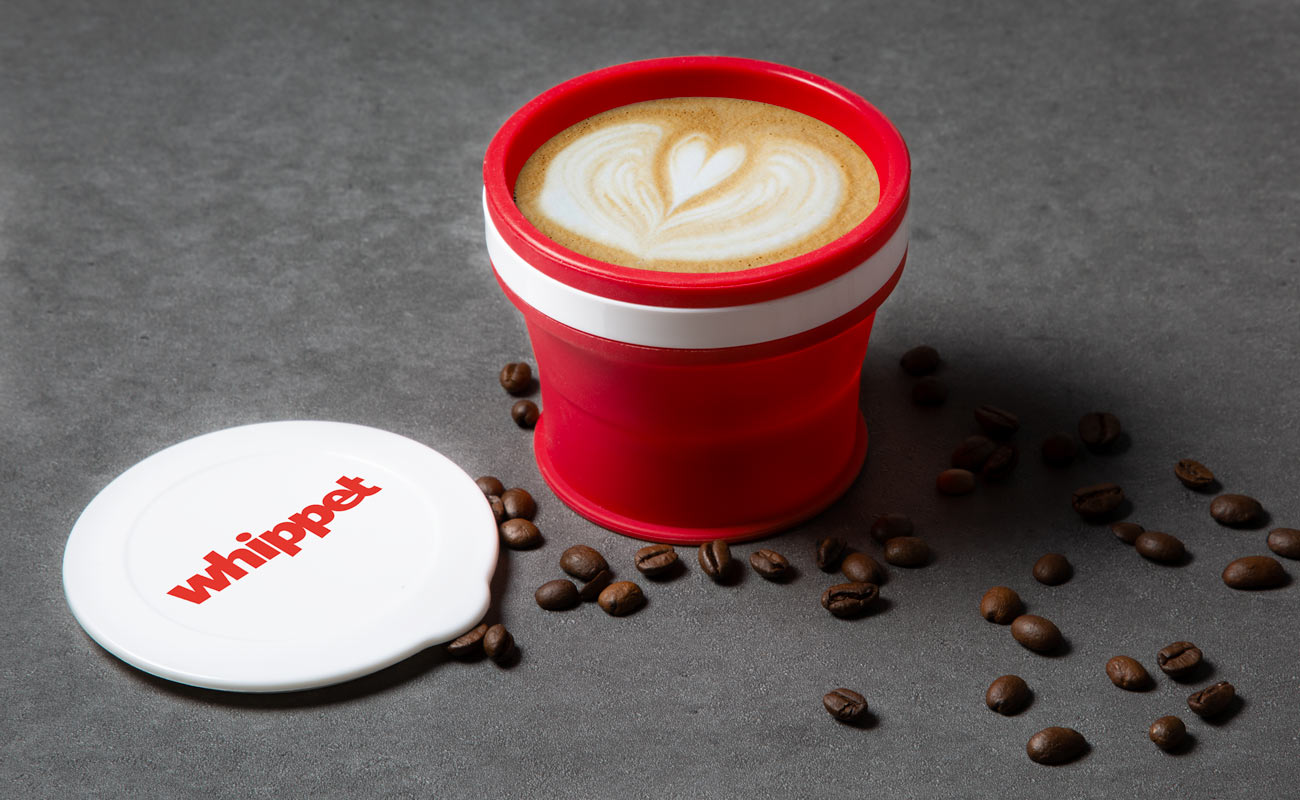 Vår drinkware serie inkluderer også vannflasker, modellene Hydro og Vita som er en gode ideer for eventer og konferanser.
Hydro
Hydro gjenbrukbare vannflaske
har et stort trykkområde som er perfekt for logo, slagord og nettstedadresser. Den kan holde opptil 600 ml kald væske og har tre fargevalg for lokket;sort, blå eller hvit.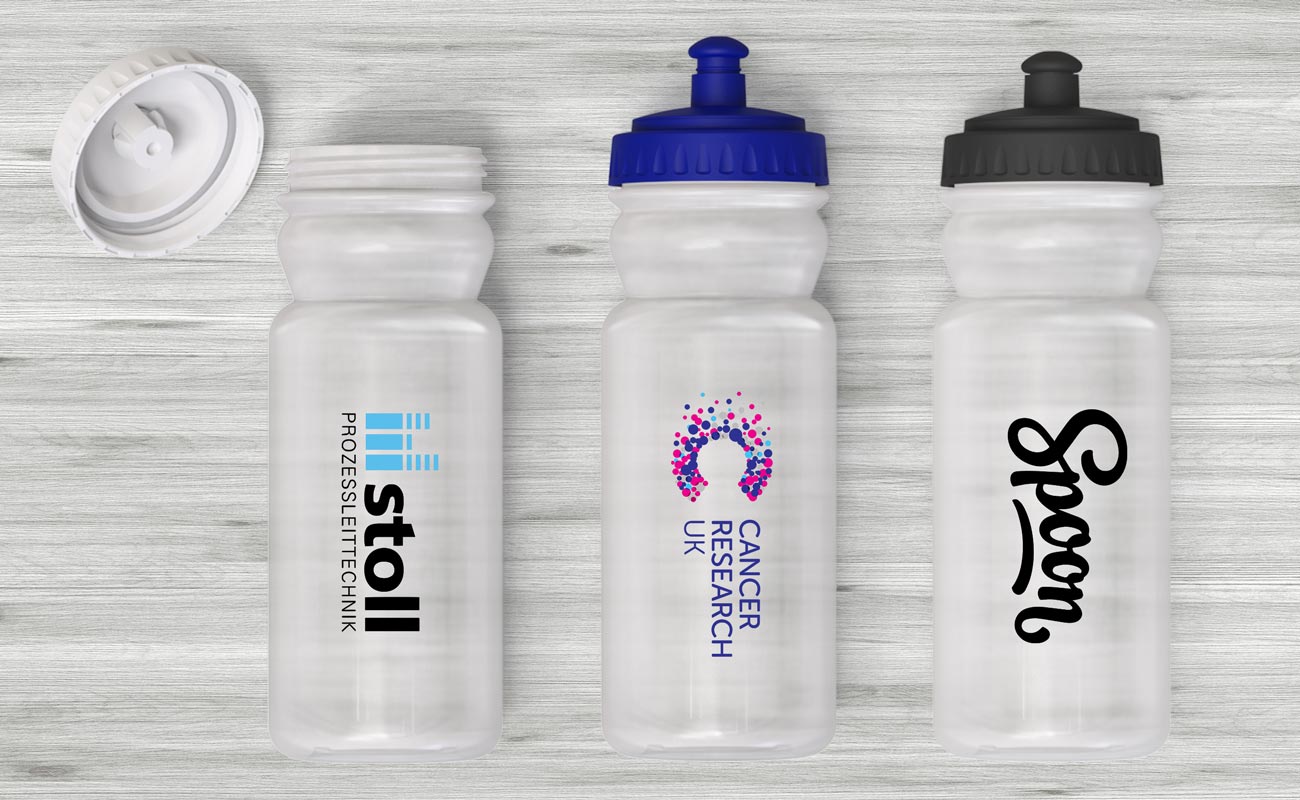 Vita
Vita vannflasken
er tilgjengelig i 750ml eller 400ml, og er en levende måte å markedsføre bedriften din \ på. Den slanke metalliske ytre kan screenprintes eller lasergraveres med logoen din. Vita har også en kul karabin på lokket.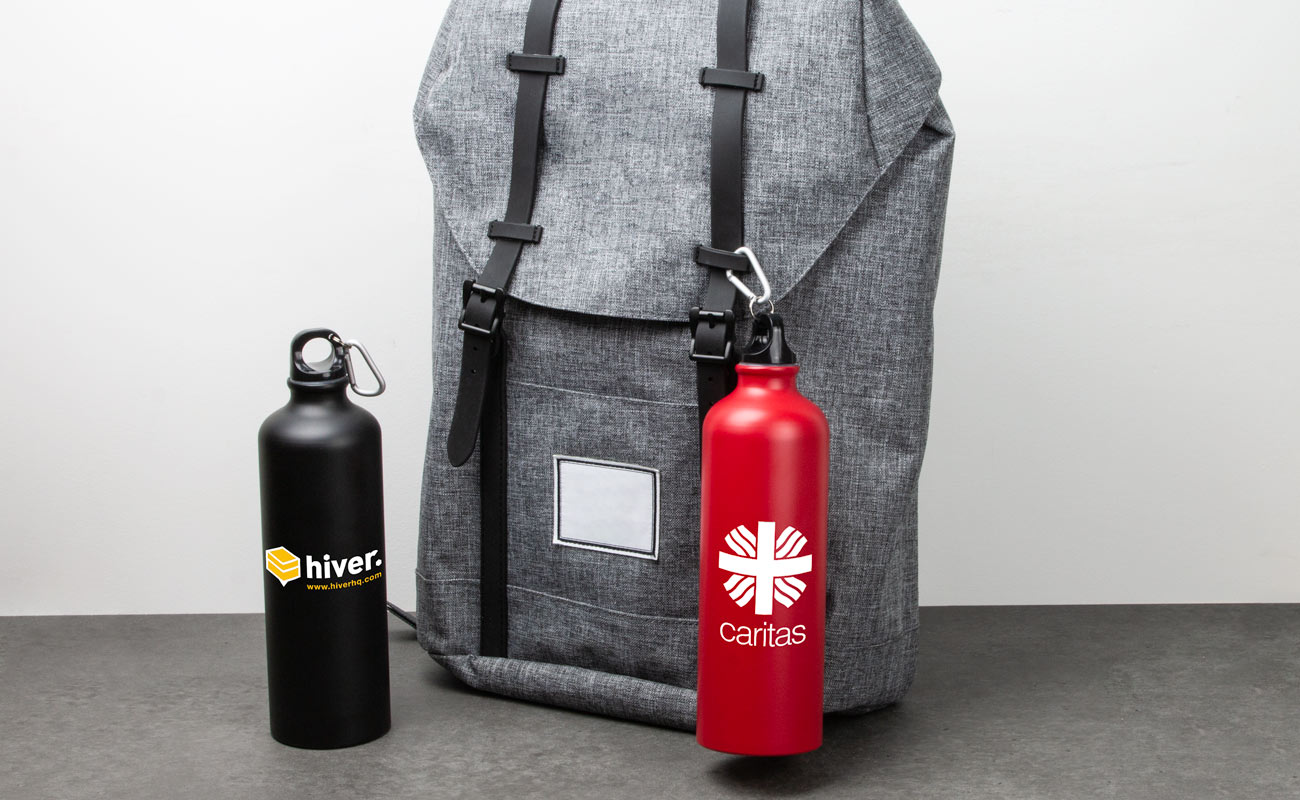 Klar for et tilbud?
Enkelt
besøk vår Drinkware side
og be om et tilbud. En av våre vennlige kundekonsulenter vil komme i kontakt med deg med priser og utkast.