Blogg On the Go minnepinnen
Tidligere denne måneden lanserte vi våre første '
On the Go
' (OTG) minnepinnen,
Orbit
og
Lynx
. Disse er de to nyeste modellene i vår minnepinne produktkategori og er vår mest innovative og funksjonelle minnepinne til nå.
OTG minnepinnene har to ender med USB kontakt, standard USB Type-A kontakt på en ende og enten en Micro-B eller Type C kontakt i den andre. Dette gjør det mulig for den å koble til en smarttelefon eller nettbrett, s
om fungerer som en vert slik at andre USB-enheter kan festes til dem.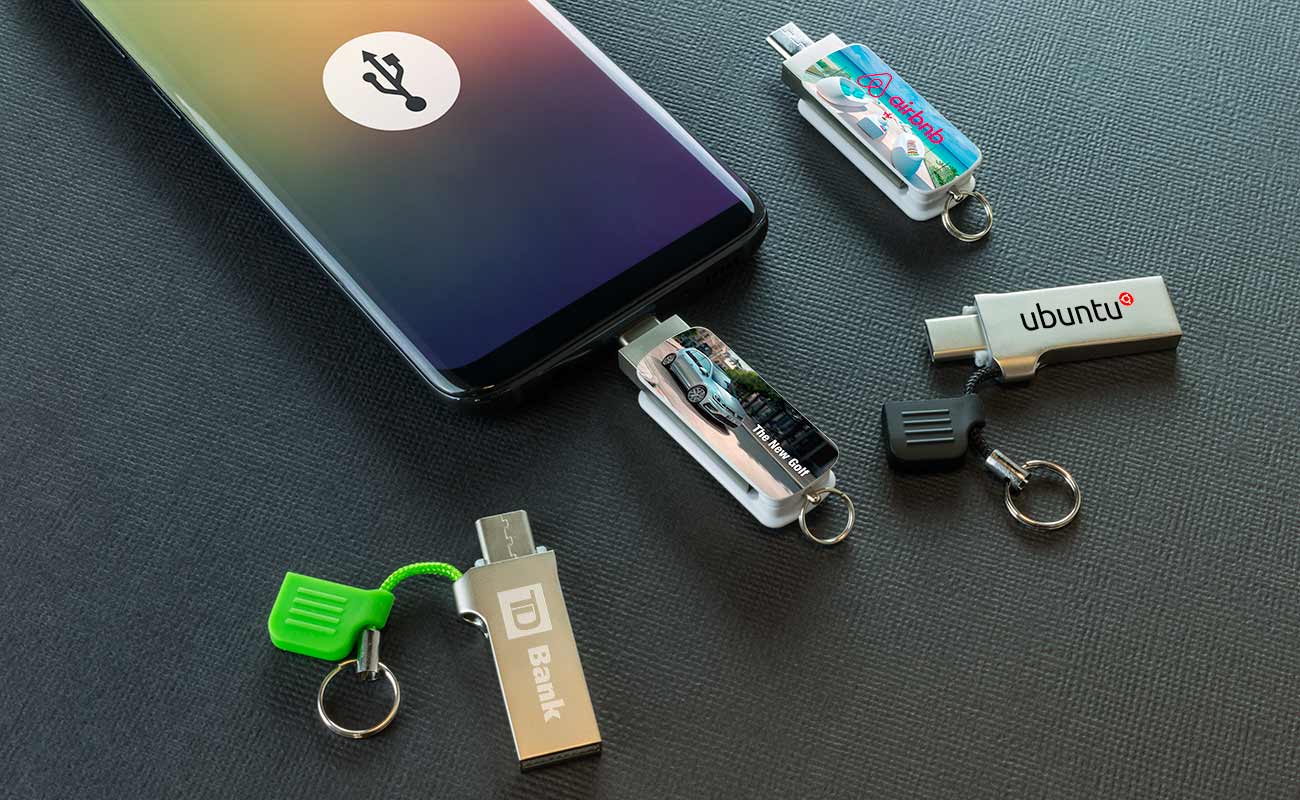 OTG USB har
standard spesifikasjoner for USB-tilkobling slik at enheter kan lese data fra en USB-tilkobling uten å kreve en PC.
Denne funksjonen har en enorm mengde spennende og praktiske bruksområder - noen av de mest populære er omtalt nedenfor:
1. Ekstern lagring
Som me en standard USB minnepinne kanOTG minnepinnen fungere som en ekstern lagrings enhet. Den tilbyr økt lagrings kapastet for smarttelefoner og nettbrett, på en enkel og flyttbar enhet. Dette er den mest vanlige bruken av en OTG minnepinne.
2.
Spill med videospill kontrollere
Videospill kontrolleren kan tilkobles mobilen din og omgjøre din smarttelefon eller nettbrett om til en bærbar spillkonsol.
3. Fest til tastatur og PC mus
Skulle du ønske å bruke mobiltelefonen som en bærbar PC, kan du koble til et tastatur og/eller en PC mus for en mer praktisk skriveløsning.
4. Printing
På samme måte som tastaturer og PC mus, kan du koble smarttelefonen eller nettbrettet til en skriver og skrive ut eventuelle bilder og dokumenter fra enheten din.
5.

Koble til et digitalt kamera
En annen populær bruk av OTG USB er å koble til et digitalkamera og bruk din mobilenhet som en gigantisk liveskjerm, komplett med muligheten til å fange, fokusere, kontrollere lukkerhastighet og mye mer.
Hvis du ønsker å vite mer om våre OTG minnepinne, eller noen andre produkter i vår minnepinne, audi og power kategorier kan du fylle ut vårt
få tilbud skjema
og en dedikert kundekonsulent vil ta kontakt med deg så snart som mulig.