Blogg Beskytt dine data fra å bli slettet med Flashbays "Dual Zone" minnepinner
For de situasjoner hvor du vil beskytte innholdet på minnepennen din fra at sluttbrukere endrer på dataene dine, så kan du benytte deg av Flasbays Dual Zone teknologi.

Vår spesielle formaterings prosess lager en maskinvarebasert løsning som kombinerer fleksibiliteten til en tradisjonell minnepinne med sikkerheten og påliteligheten til en CD-ROM disk.

Dette byr på en fantastisk løsning hvis du er på utkikk etter å utgi informasjon som sluttbrukeren permanent skal ha tilgang til og samtidig gi dem mulighet til å lagre og modifisere data på USB-enheten som de er vandt til å gjøre.

Når minnepinnen blir satt inn i USB-porten, kommer to karakteristiske ikoner opp på datamaskinen: en gir tilgang til den skrivebeskyttede CD-ROM sonen og den andre tillater deg tilgang til den standard USB-sonen man kan åpne, endre og lagre filer på akkurat som på en vanlig minnepinne.

Datamaskinen oppfører seg som om to forskjellige enheter er plugget inn i maskinen når man bruker en Flashbay Dual Zone minnepinne, hvilket gir deg fleksibilitet til å tillate sluttbruker å lagre sine egne filer, samtidig som du forsikrer deg om at dine viktige data forblir synlige, tilgjengelige og beskyttet.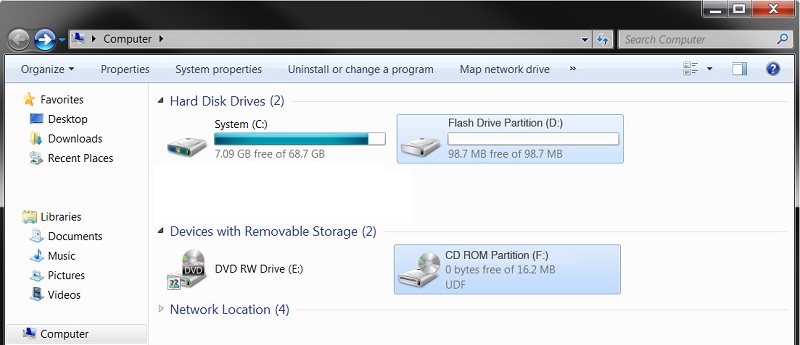 Forfatter: Sam Sanchez