Motion USB-kabelen har et stort trykkområde på begge sider som kan merkes med bilde, logo, slagord, konferanse, møtedetaljer og mer. Motion støtter dataoverføring- og ladingsfunksjoner og er kompatibel med alle moderne enheter på grunn av de fire tilkoblingsalternativene, inkludert en standard USB-kontakt, Micro-USB, USB-C og en Lightning adapter.
6 dagers leveransetid. På denne tiden produserer og leverer vi ordren din!
Tilgjengelig fra kun 10 enheter
Enten du er ute etter et lite eller stort antall vil våre hjelpsomme kundekonsulenter gi deg den beste servicen som mulig. Be om å få priser, utkast med din logo og ikke fungerende vareprøver. Det er ingen forpliktelser til å bestille. 
Farger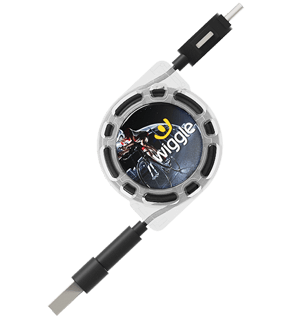 Svart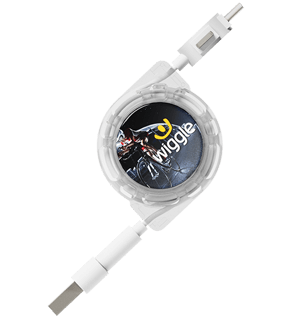 Hvit
Trykk og graveringsområde

Trykkområdet vises med

Fototrykk:
Topp område : Φ28.5mm
Fototrykk
Fototrykk
Viser at produktet kan bli trykket i full farge. Logo bør være i høy oppløsning og 300DPI. Du kan laste opp filer som .png, jpeg eller .gif. Lavt oppløselige bilder vil ikke gi et godt resultat. Våre priser inkluderer trykk i full farge på alle trykk områdene.
Egenskaper
Lad enheten din


Overfør data til din smarttelefon


Kompatibel med Apple og Android


Smalt, solid og bærbart design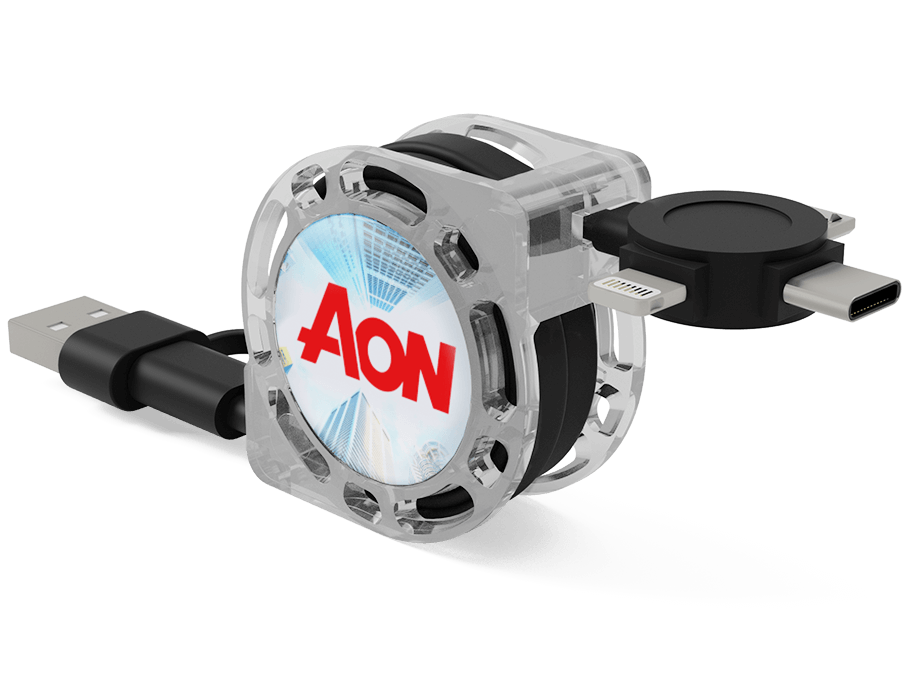 Hvordan de blir levert

Tilbehør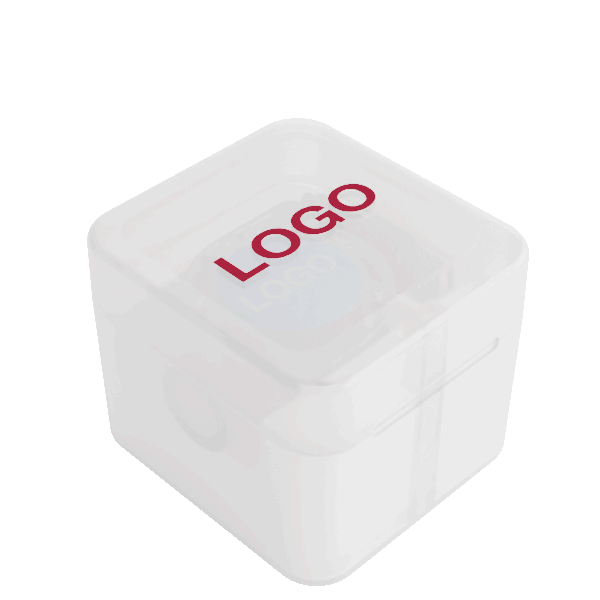 Firkantet magnetboks
Den firkantede magnetboksen er en stilig måte å beskytte dine promoterings produkter samtidig som den tilbyr et ekstra område for å vise frem din logo. Magnetboksen har en skuminnsats som er tilpasset produktet inni og lukkes sikkert via to diskrete magneter.
Mål og vekt
Lengde: 104mm (4.09 Tommer)
Bredde: 43mm (1.69 Tommer)
Høyde: 32mm (1.26 Tommer)
Vekt: 35 gram (1.23 Ounces)

Miljø
RoHS
Dette produktet oppfyller RoHS-direktivet (EU restriksjoner for risikable gjenstander)