Lumi LED lommelykten er tilgjengelig i 6 flotte farger og blir en pålitelig følgesvenn for kundene dine. Det ytre skallet kan screenprintes eller lasergraverte med logo, slogordt og mer. Et godt salgsfremmende produkt for ditt neste møte, arrangement eller konferanse. Tre AAA-batterier leveres som standard.
10 dagers leveransetid. På denne tiden produserer og leverer vi ordren din!
Farger
Pantone Reflex Blå C
Sølv
Pantone Rød 186 C
Pantone Orange 021C
Svart
Pantone Grønn 361 C
Trykk og graveringsområde

Trykkområdet vises med

Laser gravering:
Side område: 22mm X 10mm

Screen Printing:
Side område: 22mm X 15mm
Laser gravering
Laser gravering
Viser at produktet kan bli lasergravert. Gravering gir en veldig stilig og profesjonell effekt. Våre priser inkluderer gravering på alle mulige overflater som vist på produkt beskrivelsen. Logoskisser for produkter med dette symbolet skal lastes opp i et vektor format, for eksempel .eps, .ai og .cdr. Skrift bør omgjøres til linjer og alle farger skal være klare, istedet for skygger og toner.
Screen Printing
Screen Printing
Viser at produktet kan trykkes ved hjelp av en teknikk som heter "Screen Printing", den mest etablerte metoden for trykk på objekter. Våe priser inkluderer alltid screen printing med opp til 4 farger på alle trykk områder. Logo skisser for produkter med dette symbolet skal sendes i et vektor format, f. eks .eps, .ai eller .cdr. Fonter må korrigeres slik at det ikke er noen skygger.
Egenskaper
Lett og bærbar


Klikk av og på


Robust design og med innebygd håndrem


Kraftig LED lys


To flotte trykkområder for din logo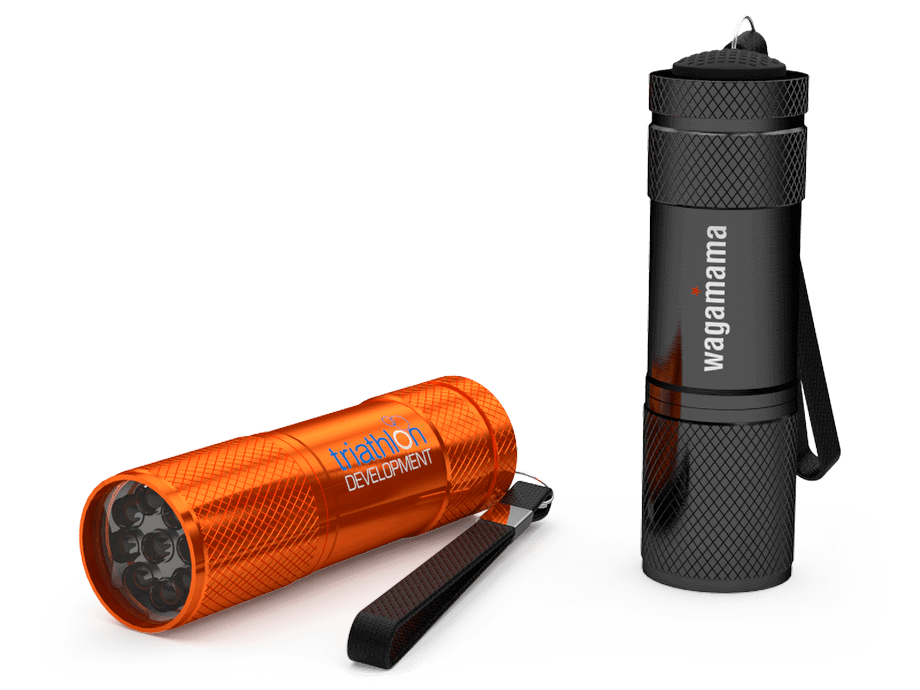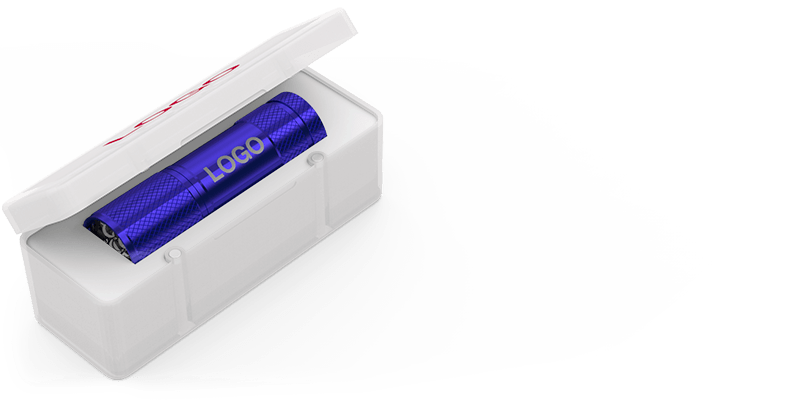 Ekstra stor magnetboks
Magnetboksen er laget av sterk gjennomsiktig plast og passer til en rekke produkter. Lokket holdes sikkert lukket av to små magneter, og kan screenprintes med din logo. Magnetboksen inneholder hvitt skumgummi som tilpasses etter valgt produkt.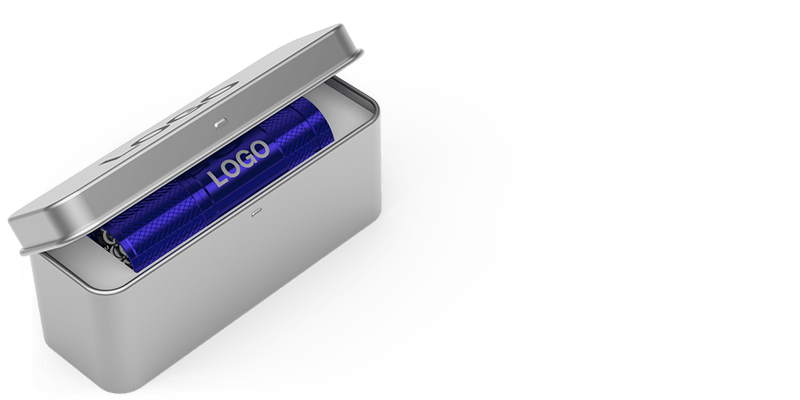 Presentation Tin Extra Large
Presentasjonsboksen har hvit skumgummi tilpasset produktet.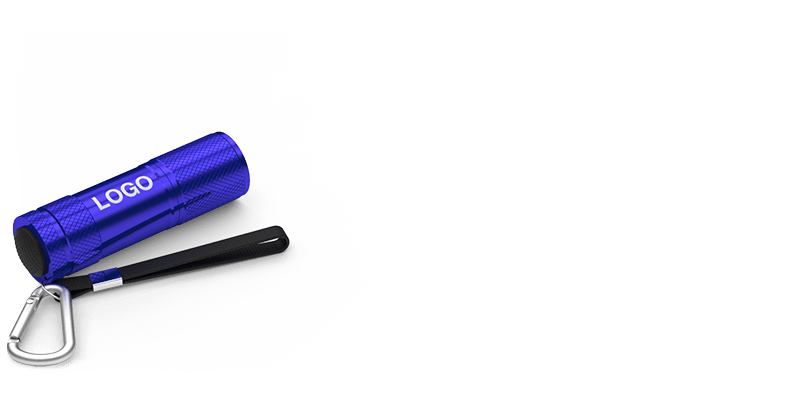 Carabiner
Carabineren er laget av solid aluminium og har en fjærbelastet lås som enkelt åpnes og festes sikkert til promoteringsproduktet. Det perfekte tilbehøret som kan festes til ryggsekker, nøkkelringer og mer.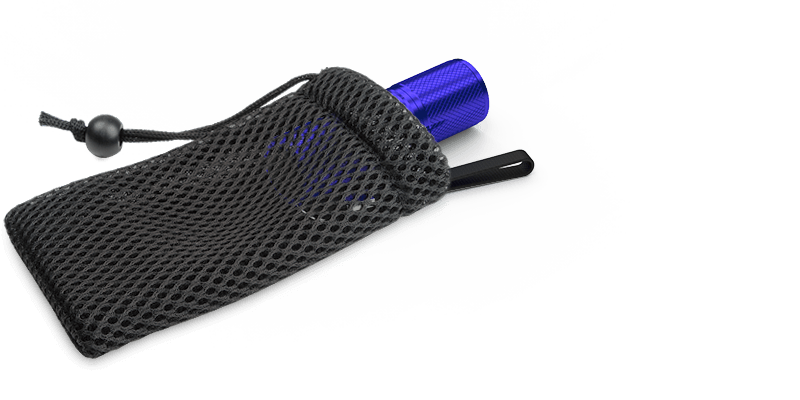 Stoffpose
Laget med mykt polyester nett er stoffposen et praktisk tilbehør som vil beskytte promoteringsproduktet når det ikke er i bruk. Snoren i toppen av stoffposen sikrer at produktet ikke ramler ut av posen.
Mål og vekt
Lengde: 25mm (0.98 Tommer)
Bredde: 25mm (0.98 Tommer)
Høyde: 85mm (3.35 Tommer)
Vekt: 54 gram (1.9 Ounces)
Miljø
RoHS
Dette produktet oppfyller RoHS-direktivet (EU restriksjoner for risikable gjenstander)