Vårt Hoop mobilgrep har en fantastisk sølvfinish og stort trykkområde, klar til å bli fototrykket med din logo, bilde, slagord og mer. Den selvklebende baksiden og slanke designet betyr at Hoop er kompatibel med alle de store smarttelefonene. Hoop har også en praktisk kickstand, perfekt for å se videoer på telefonen. En super populær modell for konferanser, arrangementer og giveaways.
5 dagers leveransetid. På denne tiden produserer og leverer vi ordren din!
Between Friday, 27 Sep 2019 and Wednesday, 02 Oct 2019, this product has an extended lead time. Please contact us for details.
Tilgjengelig fra kun 10 enheter
Enten du er ute etter et lite eller stort antall vil våre hjelpsomme kundekonsulenter gi deg den beste servicen som mulig. Be om å få priser, utkast med din logo og ikke fungerende vareprøver. Det er ingen forpliktelser til å bestille. 
Farger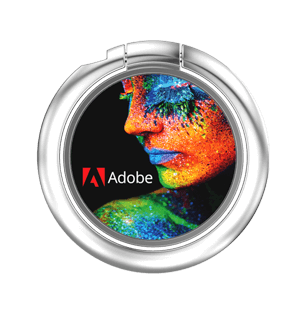 Sølv
Trykk og graveringsområde

Trykkområdet vises med

Fototrykk:
Topp område : Φ25mm
Fototrykk
Fototrykk
Viser at produktet kan bli trykket i full farge. Logo bør være i høy oppløsning og 300DPI. Du kan laste opp filer som .png, jpeg eller .gif. Lavt oppløselige bilder vil ikke gi et godt resultat. Våre priser inkluderer trykk i full farge på alle trykk områdene.
Egenskaper
Slankt og stilig design


Enkel påføring via selvklebende bakside



Nøye designet for å føles komfortabel i hånden



Praktisk kickstand, perfekt for å se på videoer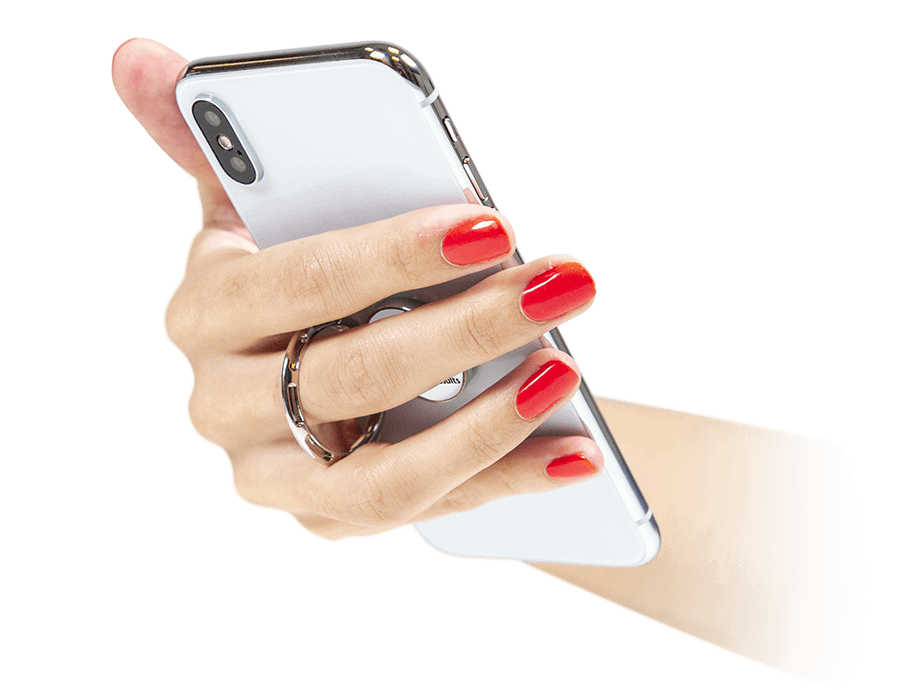 Hvordan de blir levert

Tilbehør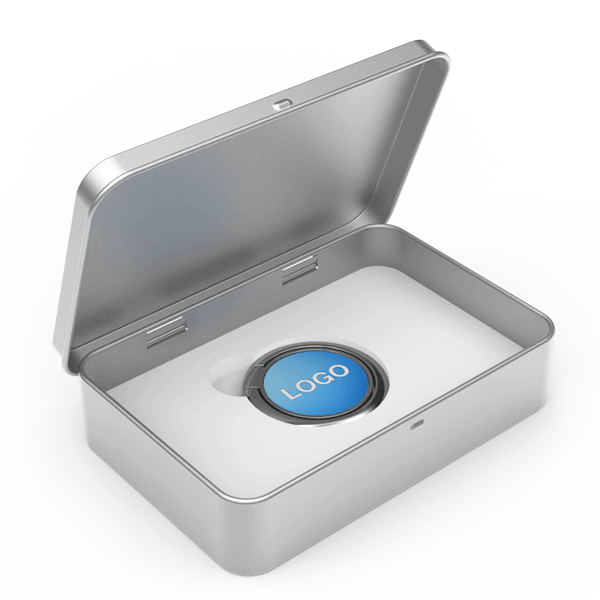 Presentasjonsboks
Legg til mer innflytelse på arrangementet ditt med Presentationboksen. Det ser ikke bare bra ut, men beskytter også modellen på innsiden. Presentasjonsboksen har et hvitt skumutsnitt montert i tilpasset produktet, og lokket har et stort område klar til å bli trykt med din logo.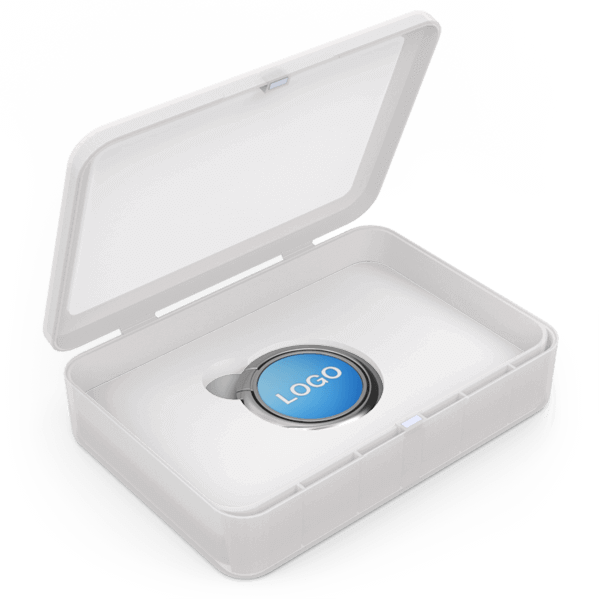 Medium magnetboks
Den medium magnetboksen er større enn den vanlige magnetboksen. Magnetboksen inneholder ett hvitt skum som formes etter valgt produkt. Lokket kan også trykkes med din logo eller slagord.

Mål og vekt
Lengde: 35mm (1.38 Tommer)
Bredde: 35mm (1.38 Tommer)
Høyde: 4.3mm (0.17 Tommer)
Vekt: 10.5 gram (0.37 Ounces)
Miljø
RoHS
Dette produktet oppfyller RoHS-direktivet (EU restriksjoner for risikable gjenstander)